College Cost – Ouch!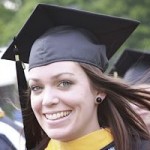 As your family navigates through the road of life there are few expenses that are as great as college costs.  If you are a business owner, development of your business may cost more.  If a family member has a life threatening medical condition, such as cancer or heart condition, that could cost in the hundreds of thousands of dollars.  Other than that, however, you are likely going to spend more on college than any other item, even your family home.
If you have several children it will cost several times the cost of a new home to put those little ones through school. What is a family to do? There is actually plenty you can do to prepare for this expense.
1st -  START EARLY
The rules of compounding cannot be overlooked.  Begin the practice of saving for your child's education as a regular discipline in your family's financial plan.  Sacrifices in the early years of the child's life will take much more investing later in life to equal the same impact.
2nd – REVIEW YOUR APPETITE FOR RISK
This part may sound counter-intuitive, but the InvestmentBuddy suggests investing in aggressive growth investments in the early years of the child's investment years.  From birth to 13 years old, you should invest in individual stocks or mutual funds that are in growth areas such as high-tech and biomedical companies.  There may also be stocks that are still beaten-down from the recent downturn in the market.  Review our report  on Zombie Stocks.
3rd – MAKE REGULAR CONTRIBUTIONS
This is the "secret sauce" to most large family fortunes.  Establish a regular college savings in the name of the child.  You may begin with a brokerage account or a Dividend Reinvestment Plan (DRIP) in the child's name.  It can be established as a Uniform Gift To Minors Act Account (UGTMA).  Under this type of account, income that is generated through dividends and interest income is taxed at the child's rate.  Unless the account is very large, there will be no tax liability.
4th – MAKE IT FUN
It is unlikely your 5 year old son or grand-son will care about the appreciation in Apple Corporation's (AAPL) stock.  A 15 year old, however may like seeing his or her portfolio grow.  It is also a great way to model your savings trends in real time.  Let them see how investments are paid as a priority, like church donations, life insurance and car payments, even in months when money is tight.
5th – REVIEW YOUR STATE'S EDUCATIONAL SAVINGS INCENTIVES
Some states offer incentives to allow parents and grandparents to pay future tuition at current prices, by prepaying.  Check your local university resources.
6th – SHOP COLLEGE LIKE IT IS THE MAJOR PURCHASE IT IS
InvestmentBuddy.com helps people prepare for the big expenses.  This IS THE BIG ONE.  Shop colleges as you should.  Look at educational opportunities in other states.  Consider out of state tuition.  Seek scholarships.  If you have to borrow some of the money, shop several loan opportunities.  Don't stop at the first choice.  [At the time of this post, congress is considering taking over SLM Corp (Sally Mae).  If major changes pass, we will attempt to post any significant changes here.]
As a general rule, things that are affected by inflation for several years usually fall.  Our latest example is the US housing market.  Keep your eyes on the college costs.  Look for opportunities.  In our market, for example, a local university is offering FREE tuition to post-9/11 military servicemen.  Keep your eyes wide open and let InvestmentBuddy know of specials that would be helpful to other readers.