GM Celebrates Paying Back Paxpayers – But it is With Taxpayer Money!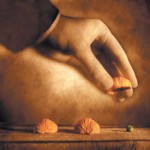 Last week GM had quite a celebration.  They held a fireworks style press conference with CEO Ed Whitacre.  I watched the event on CNBC where Phil Lebeau captured a SuperBowl style interview just as Mr. Whitacre exited the platform.  Other reporters were clamoring to gain an interview with the chief.
There was a great deal of optimism about paying the taxpayers off five years early.  WAIT A MINUTE!!!  Car sales are lousy.  Truck sales are lousy.  Profits are not being discussed with any seriousness.  It has just been a few months since GM filed for bankruptcy, slaughtering the bondholders and stock holders.  Now they are in high cotton.  Not so fast!
A recent article in Forbes highlights one of the only accounts of what is actually happening.  Investigative reporter, Shikha Dalmia, reports that of the $49,000,000,000 that GM borrowed, that's $49.5 billion, they only paid back the portion that was a pure loan.  How did they pay it back?  With part of the working capital that the Obama administration provided them. The Obama administration allowed them to hold another $13.4 billion for walking-around money.
So they paid back the the loan you made them with other money you loaned them.  Hmm.  Time for an analogy.   Your high school son needs $6.70 for an afternoon date at the Starbucks.  You don't have the small change, but you do have a $50 Bill.  You loan him the fifty and remind him that you are investing in his future and that approximately half of it ($25.00) is to be used for his college preparation textbook.  But he still needs to pay you back the $6.70 along with the change, another $18.30.   He returns later that day, pays you back the $6.70 and brags about paying you back early.
A regular dad, not even a smart one, would say, "Hey you owe me the fifty, less the book cost.  You owe me $25."  Does the government not get it?  Does the media not get it.  Does anyone think that GM is making windfall profits right now?  This writer for InvestmentBuddy.com lives in a pretty good area of the US. Things are OK here in Texas.  The economy is holding up pretty well here, yet no one is buying GM cars or trucks.  The public gets it.  GM is broke again, even after shedding all the "old debt."  A dealer friend recently tried to convince me that GM is on it's way to great things.  Onerous union contracts, tremendous debt, a mature industry, and fancy math got GM into trouble the first time.  It looks like they will do it again, only this time our grandchildren will take a third job to pay for it.  We must hold them accountable to pay back ALL the money.
If you want dealer prices on all brands of cars and trucks, foreign and domestic, check out eCarQuotes.