Life Insurance – Term insurance vs. Whole Life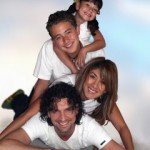 Life insurance is an essential part of your family's plan for financial stability.  Most households have 1 or 2 breadwinners.  As you consider life insurance as a financial stabilizing measure, consider what the absence of the earning capacity would do to your entire family's security.
There are many types of Life Insurance available.  The primary life insurance products are Term Insurance and Whole Life.  Whole Life is also called Universal Life.
The big skyscrapers in major metropolitan areas are primarily owned by insurance companies.  How did they get so smart about investing in real estate.  They didn't.  They got smart about selling whole life insurance policies.  Premiums are drafted month-after-month.  The premiums are huge.  The value of the life insurance diminishes as time goes on.  Please read that last sentence again.  The value of the insurance goes down?  That is correct!
Whole Life Insurance = Diminishing Coverage