SmartBuy or SmartLease – Is There a Difference?
General Motors introduced the SmartBuy Plan several years ago. There were only two incorrect syllables in the name.
1. The plan was not smart.  See below.
2. The plan was not a buy (purchase) program.  It was a lease program.
Nevertheless, GM convinced thousands of buyers to "trade-in" their existing vehicles to "SmartBuy" themselves into a new vehicle. Some owners knew they were trading equity for the right to lease. Based on the blogs, however, many were not convinced.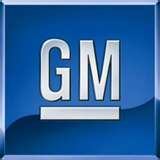 Kim Mouse wrote "You can turn in the vehicle before the contract ends without any over-miles fees or termination fee if you buy another GM product. Our payment for the vehicle was the 18th and we turned the vehicle in on the 25th of the month. We were lead to believe we would receive credit for the remaining balance of our payment. No. We basically drove the vehicle one week for the entire month's payment. GMAC refused to give us any credit. They are the reason we waited. We received the runaround from them on another SmartBuy and financing. Crooks. They stole several hundred dollars worth of car usage from us."
GM changed the name of the plan from SmartBuy to SmartLease. Now it is only half-wrong. GM recently reported, "Consumer automotive finance retail revenue accounted for $6.5 billion, $6.8 billion and $6.6 billion of our revenue in 2005, 2004 and 2003, respectively."
$6.6 billion does not sound so large, until you think of it as 6,800 million dollars. Buy your next vehicle with both eyes open. Do your research through a respectable source such as Edmunds.com. Price your car through the CarGeek.com or DealerCarPrices.com. Shop alternatives to financing including through your credit union. Be aware that the credit union guidelines have changed in recent years. You may be able to join that credit union that you have been driving by twice a day for the last few years.
Shop SMART and do BUY, but avoid the SmartBuy plan.